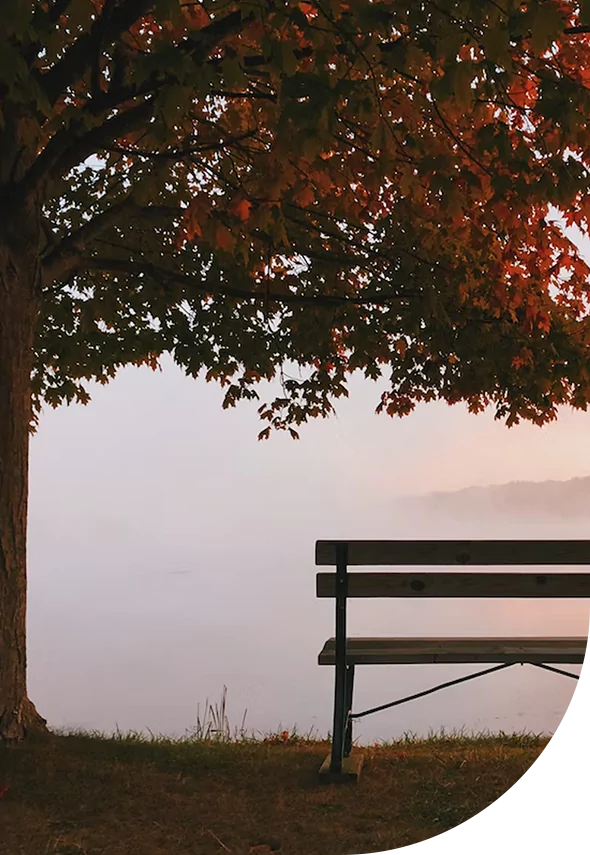 As an experienced funeral director, we can help you create your order of service. We have arranged many services, and often have samples or guidelines to help you get started. Any personalised requests can be incorporated in the services.
An order of service provides a schedule of the ceremony and can be given out to mourners as they arrive or sent to people who cannot attend. It may include hymns, songs, poems, readings, photographs, or anything else you would like added, creating a unique commemoration of a loved one's life. It can become a special memory of a loved one to keep forever; for you, your family, and friends who came to say goodbye. 
Typically, the order of service booklet will be made up of the the following, and comprises 4, 8 or 12 pages:
Front Cover
The front cover of an order of service booklet is usually kept quite simple. It will often include:
A photo of the deceased
Their full name
Date of birth and date of death
Date, time and location of the service
When choosing a photo of your loved one, try and find one which reflects their personality. It is best to use a photo which only focuses on the person being honoured, rather than a group photo. You may wish to choose a recent or past photo, depending on personal preference and how you would like to remember them. It doesn't have to be a serious photo either; many people often pick one which will raise a smile or fond memory when looking at the booklet in years to come.
Schedule of the Funeral Service
The next couple of pages inside the booklet will often include the schedule of the funeral service, informing attendees what will happen throughout the ceremony. The funeral officiant will normally guide you, but it will be completely your own preference. The service schedule may include:
Musical procession as attendees enter and take their seats (this could include the title of the song)
Introduction by whoever is conducting the service
Words to any songs or funeral hymns which are included in the service – words for popular hymns can be found here
Any readings, speeches or verses and the names of the individual speakers
Group prayers
Committal and blessing
Closing music (this could include the title of the song)
Popular music and hymns can be found here
Memories and Treasured Moments
Many families personalise the booklet with extra photographs or choose their loved one's favourite quotations, song lyrics or poems. You can even include a timeline of the person's life, picking out key milestones and achievements such as their graduation, wedding day or retirement.
Back cover
The back cover of the order of service will often include another photograph of the deceased; this can be different to the one used on the front cover and may be a group or family photo. It is also a good place to mention any preferred charities or organisations for donations. There may be a specific charity that was important to the deceased, so make sure you take this into consideration when choosing where the money will be donated to. You may wish to express your thanks to those in attendance and to any friends or relatives who will receive a copy of the booklet but couldn't attend the service itself. Finally, you could include the details and location of the wake, if you have chosen to have one.
Other Funeral Stationery
In addition to an order of service booklet, you may wish to choose matching stationery such as:
Books of condolence

Bookmarks

Memorial cards

Attendance cards

Religious and non-religious keepsake cards

Memory boards