We're Here To Help
Mears Of Aylesbury is an independent, family-owned and run funeral directors in the heart of Aylesbury Vale offering cremation and burial services, monumental masonry and international repatriation. We pride ourselves on our high quality service at prices that the corporate chains are unable, or unwilling, to offer.
Four generations of the Mears family have helped families in their time of need and for over 95 years have delivered traditional and contemporary funerals with dignity and compassion. Over these years, the Mears name has become synonymous with service of the highest quality and a reputation for professionalism that has been built on trust and recommendation.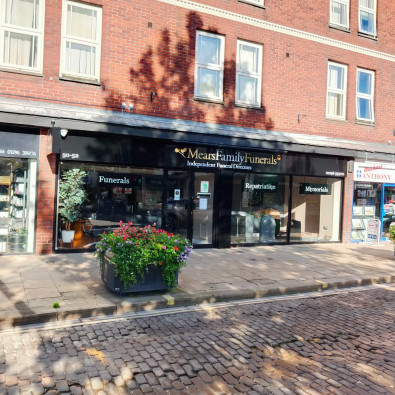 Unlike many Funeral Directors in the area, who were previously family-owned but who are now part of major national chains, Mears Of Aylesbury is proudly independent and family-owned.
The Aylesbury branch, conveniently located on 50-52 Kingsbury in the heart of Aylesbury, is managed by Philippa Smith who has over 30 years' funeral profession experience. The purpose-designed branch has a private arranging room with comfortable seats and a sofa, chapel of rest, large service / reception room and our unique 'Community ZoomRoom', as well as a state-of-the-art mortuary and care facilities. Families can rest assured that their loved ones will be cared for locally at the branch.
Our People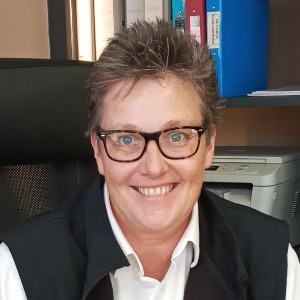 Philippa Smith DipFD
General Manager
Philippa has worked in the funeral profession for 35 years, gaining her Diploma in Funeral Directing in 1991 and later qualifying as an embalmer in 1996. Philippa has previously been an area manager for the Co-operative Funeral Service and several Independent funeral homes. In 2006 Philippa established her freelance embalming business before joining Mears of Aylesbury as General Manager.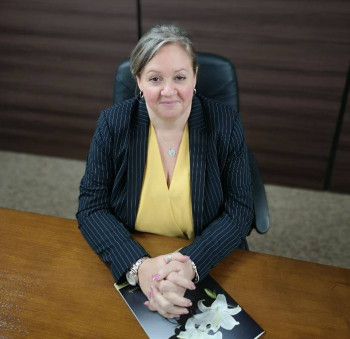 Lisa McDetmott DipFAA
Managing Director
As Managing Director, Lisa is the most senior member of the team and is responsible for the entire funeral business and many other departments within the Steven Mears Group. Lisa has worked with Steven for over 16 years sharing his vision and setting the high standards to which the 11 branches in South East London, East London and Buckinghamshire work.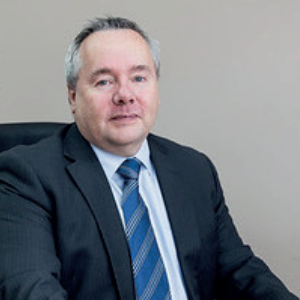 Steven Mears DipFD
Group CEO
Steven is a third generation Funeral Director and founder of the Steven Mears Group. He oversees all aspects of the business and is passionate in his quest to offer funerals at the highest standard for a reasonable cost. Steven also has a funeral business in Cheshire, with branches in Runcorn and Warrington, that has the same ethos. His International Repatriation business, Mears Repatriation, is one of the largest in the UK.